Training Employment
Reducing Recruitment Difficulties in the Eastern Townships: Ten Targeted Occupations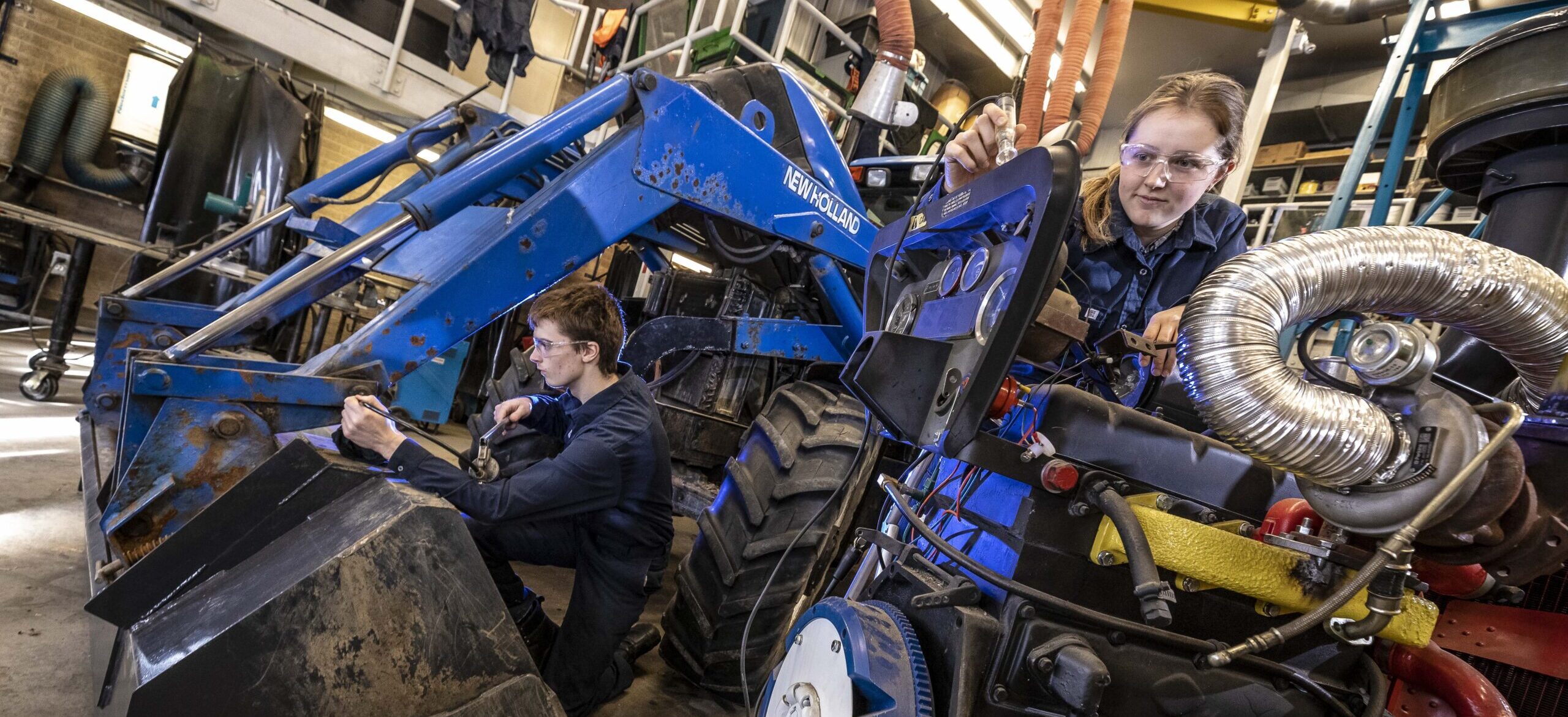 Acting on the labour shortage in targeted professions in Estrie
Estrie has been facing a shortage of qualified workers for several years now. With the strength of the job market, many positions are vacant in many professional categories in the region.
Faced with this situation, the education community is mobilizing to help reduce the consequences of recruitment difficulties for businesses in Estrie by focusing on the ten occupations targeted and prioritized by the Conseil régional des partenaires du marché du travail (CRPMT) in December 2019 requiring vocational, technical, or university training.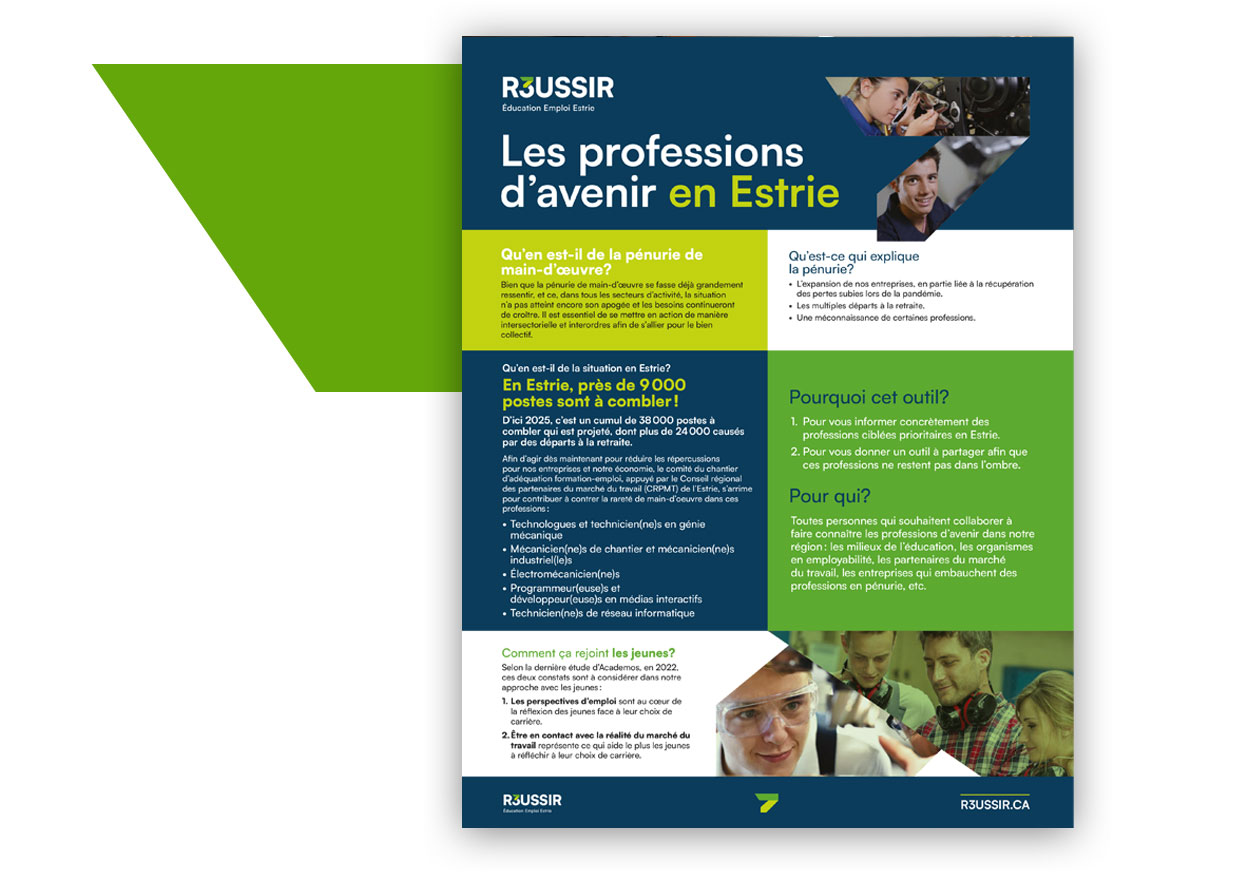 The professions of the future in Estrie
Discover the five occupations prioritized to reduce recruitment difficulties in Estrie.
This document presents the characteristics of the five priority occupations as well as the training required to practice them, as well as statistics and interesting facts about the occupations of the future in Estrie.
Some statistics
5,8%
of positions are vacant in Estrie, representing nearly 9,000 unfilled job opportunities.
38 300
positions will be vacant by 2025, of which 24,500 will be due to retirements.
64%
of jobs to be filled in Estrie will be created by retirement.
2021-2023 Strategic project action plan
In order to identify the causes of recruitment difficulties in Estrie and to undertake actions to reduce the labour shortage in the five priority occupations, here are six major orientations:
Delve into the source of the scarcity by collecting data to understand perceptions at different levels.
Create a regional membership on the issues of the targeted professions in the region.
Improve the training continuum through inter-organization cooperation among educational institutions related to the targeted occupations.
Work in concert with partners in orientation and requalification to make them aware of the shortage issues in the targeted professions.
Promote international recruitment by pooling actions and working together.
Create formal linkages that allow us to remain connected to regional initiatives.
Collective project management committees
Ten targeted occupations, five prioritized
The CRPMT and Services Québec have mandated R3USSIR to help reduce recruitment difficulties for businesses in the region. The objective of this strategic manpower and employment development project is to reflect and act in a concerted manner on the professions most affected by the labour shortage in Estrie.
Revised and validated in 2021 by the CRPMT, the ten occupations having the most difficulty recruiting in Estrie are: mechanical engineering technologists and technicians, machinists and tooling inspectors, millwrights and industrial mechanics, electromechanics, transport truck drivers, nursing assistants, beneficiary attendants, computer network technicians, and interactive media programmers and developers.
Of these ten occupations, five were prioritized and grouped into two broad categories:
Manufacturing:
Mechanical engineering technologists and technicians
Millwrights and industrial mechanics
Electromechanics
Information and Communication Technology (ICT):
Computer network technicians
Interactive media programmers and developers